A non-narrative film following the daily activities of the western zen teacher Hyon Gak sunim.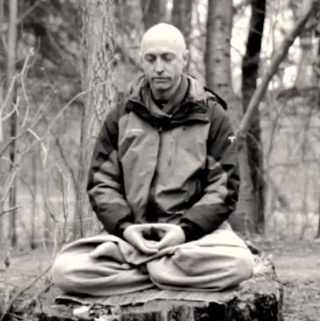 This is a film about the American-born zen monk Hyon Gak sunim whi teaches in the Korean tradition. He is the current abbot of Bulyee Seon Center in Germany, and teaches especially in Germany and Greece.
The film, which is around 15 minutes, contains no narration, but rather simply captures on film some of the moments in his life, as he goes about his daily business. Despite the title it seems this wasn't made in one day, but over a period of days.
The film is made in a rich monochrome by Christine Schmitthenner, and she classifies it as experimental, presumably because of its format, trying to get the essence of the subject across, without the use of words.