A record of a marvellous trip made across the length and breadth of India by a group of nuns from Zanskar.
A look at Nepalese Buddhism, its history and the importance of Lokesvara worship in the country.
The third of four films on the great medieval Empires of SE Asia concerns Cambodia's temple kingdom of Angkor.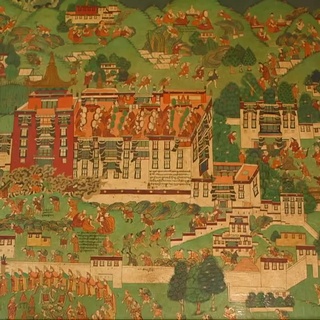 A look at some of the best loved and most visited sites in Tibet
The story of the first monks who went into exile with the Dalai Lama in 1959.
A record of an expedition made in 1962 to the upper reaches of Nepal.
A look at the profitable world of stolen cultural artifacts and their international trade, focusing on Nepal and Mustang.
A look at the development and current practice of Tibetan medicine, and attempts to base it in science.