An excellent summary of the whole history of Buddhism in China from 1972.
The life of the Australian nun Robina Courtin and her work at prisons in the US.
The plot is about a family of nomadic shepherds in the Gobi desert trying to save the life of a rare white bactrian camel calf after it was rejected by its mother.
A second pilgrimage to Tibet and Mount Kailash by a group of Russia Yoga teachers and practitioners.
A record of a meaningful pilgrimage to Mount Kailash and Lake Manasarovar
A return to the cave temples of Mustang in Nepal to understand more about the earliest inhabitants of the region, their culture and history.
Kalu Rinpoche at the age of six, attending the Dalai Lama led Kālacakra initiation in Bodhgayā, with his friend Joost.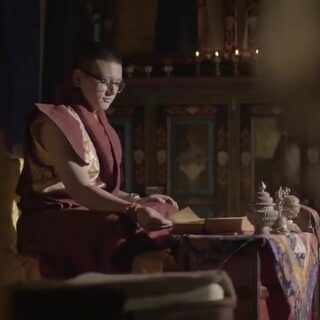 The dramatic escape from Tibet of the Dalai Lama as the Chinese sought to detain him (Hindi with Eng. Subs).