A look at how a large scale tapestry of the Buddha is preserved at the British Museum.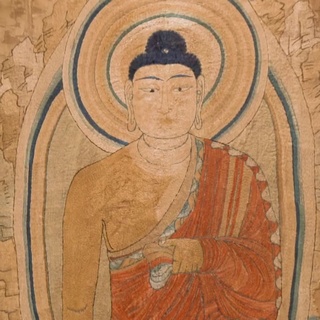 This is a very detailed look in 11 videos at the conservation work done at the British Museum of an embroidery probably representing the Buddha on the Vulture's Peak.
The tapestry was amongst the works that Aurel Stein brought back from Dunhaung, and was being stored in the hidden room there probably for upwards of eight centuries.
After it was acquired by the British Museum it underwent some conservation work, but using methods that are quite primitive now, so the first thing that needed to be done was to remove that work.
It was then possible to start the new conservation and preservation work, which will hopefully see the tapestry being put on display for a long time into the future.
The work itself involves experts in various fields who work at the Museum and is highly specialised. Although personally I am not so much in favour of museums, these films show it what way they can actually be helpful.
If this subject interests you, then you may also be interested in the British Museum Conserving the Diamond Sutra which I have shown previously in this series.
if the video does not appear on the page, please first try reloading the page, and if that doesn't work, leave a comment so I can update the page (the comment is not published)
to see an album of stills click here