An excellent summary of the whole history of Buddhism in China from 1972.
This film looks at the claims that the Venetian trader Marco Polo went to China and worked for Kublai Khan.
The life of Master Sheng Yen, as seen through his own recollections, and those of his friends, devotees and fellow monastics.
These are tours of four of the caves at Magao given by various experts from the Dunhuang Academy
A record of a meaningful pilgrimage to Mount Kailash and Lake Manasarovar
How the Buddhist art of Gandhāra spread to Central Asia and China is shown by Osmund Bopearachchi
A talk by Prof. Dorothy C Wong on Xuan Zang and Wu Zhou and the emergence of mass production in medieval China.
A movie about the escape from Tibet of a young boy positioned as the Dalai Lama's successor.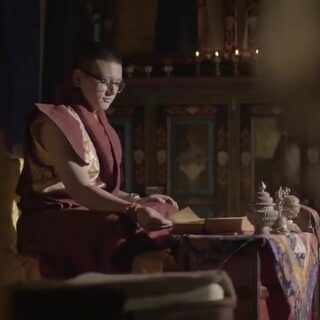 The dramatic escape from Tibet of the Dalai Lama as the Chinese sought to detain him (Hindi with Eng. Subs).