A beautifully photographed look at one of the highest National Parks on earth and its inhabitants, especially the Himalayan Brown Bear.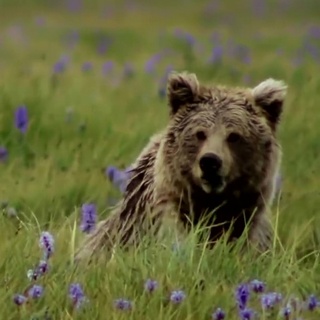 This is a film made about the Deosai National Park in NE Pakistan which is home to the endangered Himalayan Brown Bear, which has seen a catostophic fall in numbers in the past century.
The film first tracks the bear as it emerges from hibernation and the plateau, which at approx. 4,000 metres above sea level is one of the highest in the world, is transformed from a snow laden land into a green-land.
We find out about the early success when the Park was declared in 1993, turning around the population of bears, so that they now have at least a chance of survival. But we also hear about the recent pressures on the bears because of improved infrastructure and the advent of tourism.
Deosai ("The Land of Giants"), besides being home to the bears, also has an impressive array of other fauna and flora and has over 120 resident and migratory birds, besides marmots and other mammals.
The film is beautifully shot and has an intelligent commentary throughout, and includes interviews with experts, rangers, and local peoples who are being enlisted to help protect the habitat for future genarations.
if the video does not appear on the page, please first try reloading the page, and if that doesn't work, leave a comment so I can update the page (the comment is not published)
to see an album of stills click here