A look at the efforts to rebuild the Tsurphu monastery, the traditional home of the Karmapas from 1988.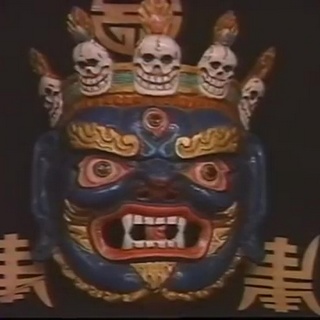 This is very important film by Clemens Kuby made in 1988, just after the 16th Karmapa had passed and before the the 17th was discovered. It also features a foreword and afterward by two of the lineage holders who were searching for the new Karmapa.
It concerns the efforts that were underway to rebuild the Tsurphu monastery in Gurum, north-west of Lhasa, which was founded in 1159 by the first Karmapa, and housed the next 16 Karmapas until the Chinese takeover of Tibet.
The film is an important testimony to the history of the monastery, and has interviews with witnesses who saw its destruction during the Cultural Revolution; but it mainly focuses on the efforts of Ven Drupon Dechen Rinpoche to get it rebuilt.
Besides providing a commentary of the rebuilding efforts, the film also seeks to explain the Dharma from the Tibetan perspective, which is completely intertwined with their day to day lives and activities, and so also acts somewhat as an introduction to their thought and ideas.
Eventually the monastery was at least partially rebuilt and the new Karmapa was installed there, as can be seen in His Holiness the 17th Karmapa's Return to Tsurphu Monastery also on this website.
if the video does not appear on the page, please first try reloading the page, and if that doesn't work, leave a comment so I can update the page (the comment is not published)
to see an album of stills click here