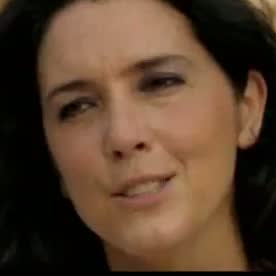 This is part of a documentary series called Gnosis featuring the historian Bettany Hughes. In this episode she seeks to explain some of the basic Buddhist concepts, and at the same time show some of the riches of Buddhist culture.
She travels first to Bodh gaya in India, and specifically to the Maha Bodhi Temple, where she explains a little about the Three Jewels, particularly about the Buddha's life; then to the Bauddhanath Temple in Kathmandu where she sees how the Sangha is living and asks Ani Choying to explain what the Dharma means. This is her rather useful reply:
…to do whatever you do very practically, skilfully, for the benefit of all beings, without causing any harm, and for the well-being of all, including oneself…
Next stop on her tour is the Temple of the Tooth in Kandy, Sri Lanka, where we learn about karma; and at Wat Pho in Bangkok, Thailand she explains something about Samsara.
She also travels to Angkor Wat in Cambodia to learn about meditation, and to the Giant Buddha in Hong Kong, to understand Zen; and the final stop on her whirlwind tour is at the Hsi Lai Temple in Los Angeles to try and understand Nirvana.
To help explain all these things the usual academic experts are featured, like Robert Thurman and Richard Gombrich, and also we here from Ulrich Pagel, Dinar Boonthorn and John Kieschnick.
Some of the best people she interviews though are not the experts, but ordinary people who say something about what the practice or teachings mean to them.
The documentary is not entirely successful, which is only to be expected when trying to explain to the outsider deep concepts in a nutshell, but like a number of recent documentaries in the West it gives a fairly positive view of the teaching.
if this video is no longer available please leave a comment so I can update the page
(the comment is not published)

Bodhi Tree, Bodh Gaya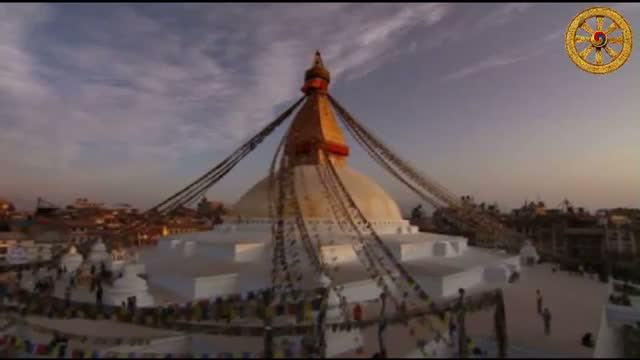 Bauddhanath Temple, Kathmandu

Ani Choying

Temple of the Tooth

Bayon, Angkor

Giant Buddha, Hong Kong