A look around the cultural capital of Japan and its temples palaces and cultural shows.
A street performances in Japan telling the story about the conversion of Angulimala.
A look at some of the famous temples built at Kamakura during its heyday.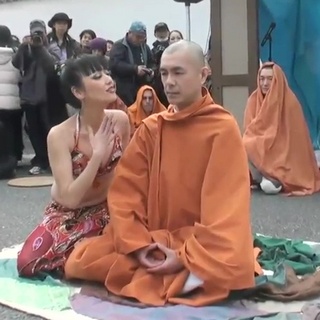 The traditional life of the Buddha retold in a street performance in Japan in 2014.
A short film about the ancient capital of the Thai kingdom of Sukhothai which flourished from the 13th-16th centuries.
The introduction of vipassanā meditation into prisons in Mongolia in 2014-5.
A look around the Sukhothai World Heritage cultural park in northern Thailand.
A series of short films looking at various aspects of Chinese Buddhism from 2004.