A documentary tracing the history of the discovery of the Buddha's relics at Piprahwa in northern India and the subsequent controversy surrounding them.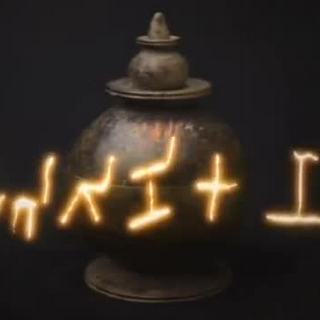 In 1897 a British colonial landowner living in India, W.C. Peppe, ordered his workers to uncover and dig a trench through a large mound on one of his estates. They dug down and eventually came upon a large stone casket, which was then opened.
Inside there were many jewels and gold objects, and several small vases, which he disinterred and took back with him to his home. On one of the vases an inscription was found which was in a language and script unknown to him.
Peppe therefore contacted the archeologists Vincent Smith and Dr. Fuhrer, who were able to decipher it and said the writing proclaimed that the bones and ashes inside were of the Lord Buddha, and had been presented to the Sakiyan clan.
This find meant that Piprahwa must have been the site of the ancient city of Kapilavatthu, where the Buddha had grown up. What is more the relics were the only relics that it was certain were from Lord Buddha himself.
But the whole matter became shrouded in controversy when only a few months later Dr. Fuhrer was convicted of forging other Buddhist remains, which threw doubt over the Piprahwa find also.
This documentary seeks to settle the controversy once and for all with the help of distinguished historian Charles Allen, who has written many books about India, including works about King Asoka and also about Dr Fuhrer.
if the video does not appear on the page, please first try reloading the page, and if that doesn't work, leave a comment so I can update the page (the comment is not published)