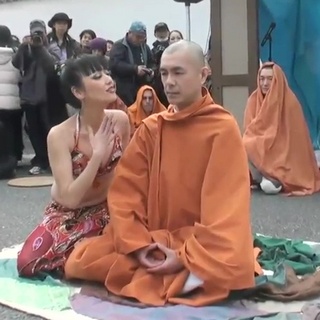 The traditional life of the Buddha retold in a street performance in Japan in 2014.
A short film about the ancient capital of the Thai kingdom of Sukhothai which flourished from the 13th-16th centuries.
The introduction of vipassanā meditation into prisons in Mongolia in 2014-5.
A look around the Sukhothai World Heritage cultural park in northern Thailand.
A series of short films looking at various aspects of Chinese Buddhism from 2004.
A short film on the lives of the ascetic Yambushi monks in Japan.
Interviews with pilgrims at the central pilgrimage site of Bodhgaya, in which they tell the story of the Buddha and his teachings.
A look around the ancient Loatian city of Luang Prabang and its Palace and Temples.