A film from Nepal about a young monk's journey through his war torn country (Nepali with English subtitles).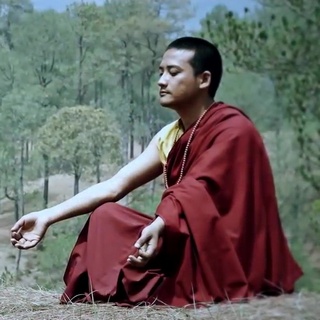 This is a very memorable film from Nepal, which has been beautifully filmed, edited and acted.
It concerns a young man who has just finished his education in a Buddhist monastery and is heading to a more remote monastery to get higher education.
The time though is 2001, and Nepal is in the midst of a long running civil war, so there are many encounters and adventures along the way as he tries to complete his journey.
The actors often manage to convey very complex feelings and ideas, with the minimum of dialogue, and the film is very meditative in its outlook.
The background to the film is life, death and rebirth in the saṁsāric journey, where people take on personas and suffer conflicting emotions.
if the video does not appear on the page, please first try reloading the page, and if that doesn't work, leave a comment so I can update the page (the comment is not published)
to see an album of stills click here