A film looking at the consequences of an animal-based diet, examining the subject from three sides: health, environment and mental health (English, with French, Chinese, Spanish, and Portuguese subtitles available).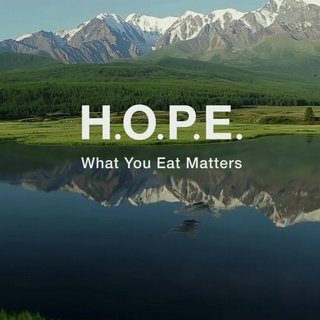 This is a very well documented film about the the food we eat and how our choices matter. It is not always an easy watch, as some of the footage of the brutality against animals is quite shocking.
The documentary starts by looking at the health consequences of eating animal based products, such as meat, fish and dairy. There is ample evidence to show that with an increase in animal consumption has come an epidemic of health problems, including heart disease, cancers and diabetes.
It is also shown that many times a simple change of diet can not only stave off these diseases but actually work to reverse them. We hear from many people who did this, and either saved themselves from surgery and/or completely turned their lives round in terms of fitness and health.
The second segment is taken up with conservation issues, including the catastophic changes being made to the environment by global warming, etc. and the part animal husbandry plays in that process.
The final part looks at the role of compassion and kindness in our lives, and how the violence of the animal industry is against the principles that most people adhere to.
The film has some important contributors, including Jane Goodall and Vandana Shiva; and expert medical opinion provided by leaders in their field like T. Colin Campbell and Caldwell B. Esselstyn. Besides these we hear from ex-farmers, and health recovery cases.
Personally I cannot see how anyone who watches a film like this would ever continue with an animal based diet, it is against our best interests in so many ways, health environment, and mental health included as is clearly shown in this film.
if the video does not appear on the page, please first try reloading the page, and if that doesn't work, leave a comment so I can update the page (the comment is not published)
to see an album of stills click here