This episode sees the expedition crossing first the Yellow River, with its goat-skin rafts and giant waterwheels, and entering the Gobi desert along the He-xi corridor, where it visits some of the main citadels along the route.
This is an interesting biography of Confucius that manages within a short compass (45 mins) to cover most of the salient features of his life story, including the legendary parts also.
The first episode in the series focuses on Chang-an, which in modern-day China is called Xi-an. It was formerly the capital of China and the source of the Silk Road which ran from there to Rome. In ancient times it was the largest city in the world.
Tomorrow I start posting the 12-part Silk Road series. I found this series about 2 years ago, and have watched it all the way through three times by now, and individual episodes at other times.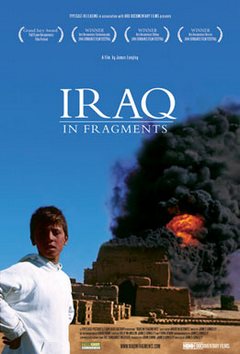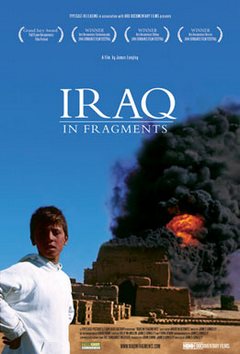 Nearly all the films about Iraq focus on the American forces, whether they are for or against them. But hardly ever do we see what it is like to live under the occupying forces and the internal violence that has sprung up in the country.
This is a 'must see' 64 minute documentary film. The film examines the widely unregarded worlds of Anthropology and Geopolitics in a very dynamic manner, and is probably stylistically quite unlike any documentary that you have previously seen.
This is the most powerful documentary I have seen about the events of 9/11. It has no narrative and is basically compiled from mainly amateur footage shot as the events were unfolding in live-time.
Here are 10 minutes of magic on the Bansuri (Indian Bamboo Flute) from Prasad Bhandarkar, one of the leading disciples of Hari Prasad Chaurasia, accompanied by some friends on the Mood India series.
This is a wonderful evocation of the spirit of the Bodhisattva Avalokiteshwara! The performers are from the China Disabled Peoples Performance Art Troupe in Hubei, and all of the dancers are deaf and mute.