A wonderful film about the pervasive influence of Indian culture in Japan.
A movie about two brothers who undertake Zen practice in Argentina (Spanish with English Subtitles)
A personal journey along the road taken by Xuan Zang by the Bhutanese writer/photographer Pawo Choyning Dorji
The first two chapters retelling the story of Buddhism as it relates to Tibet.
A retelling of the life of Xuan Zang distinguishing him from his fictional counterpart.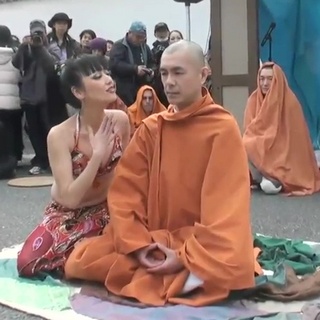 The traditional life of the Buddha retold in a street performance in Japan in 2014.
The introduction of vipassanā meditation into prisons in Mongolia in 2014-5.
A look at the life of the nuns in this educational institute near Dharamasala in India.
Third and fourth documentaries about eminent Buddhists in the old Chinese capital city concerns the translator Yijing, the West Market area of the city and the Great Mosque (Mandarin, with English subtitles)