Xuanzang travels down through India and eventually reaches Nalanda, where he is to stay for 10 years in all. Much information about the foundation of Buddhism, its propogatation under King Asoka, and the glories of Nalanda.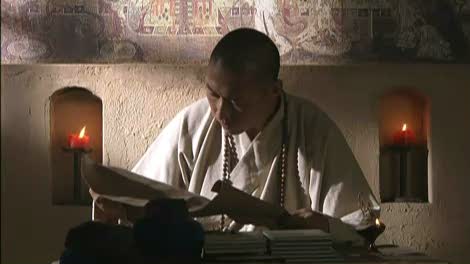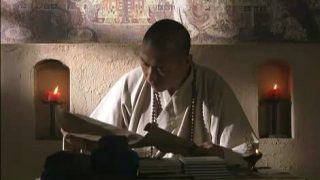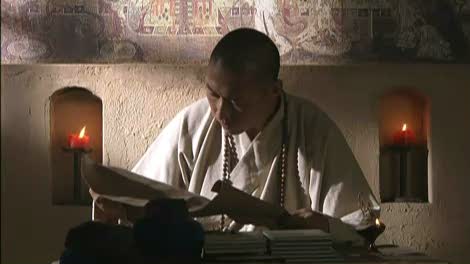 In these episodes Xuanzang crosses Central Asia and makes his way down through what is now Afghanistan and eventually on into Kashmir, where he spent the next two years studying.
In these episodes Xuanzang reaches Gaochang, where he is welcomed by the King. He crosses the dangerous Yanqi and spends a few months in Kuch, before crossing over the Pamir and emerging into Central Asia, with only half his original party left.
These episodes narrate the birth of Xuanzang and his childhood, his ordination, search for the true Dharma, and his meeting with the Indian monk Prabhakaramitra, and the beginning of his journey to India.
The Journey of Xuanzang is a lavishly illustrated 12-part biography of the great Chinese traveler and translator Xuanzang, based on Records of the Western World and A Biography of the Tripitaka Master.
This is a fly-on-the-wall type documentary made by Gong Jae Sung during the 90-day meditation retreat at the 10th century Baek Hung Nuns' Temple on the Palgong Mountain in Korea during 2001/2.
A romantic view of Tibetan peasant life is offered in this 1994 documentary, which focuses on the ordinary day-to-day life of the people, who are trying to eke out a living on the plateau.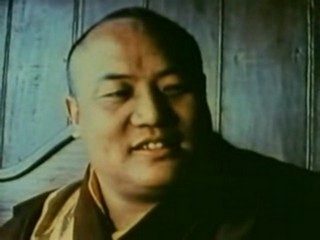 A biography of the 16th Gyalwa Karmapa, who was one of the most respected and loved Tibetan teachers of his time. It includes historical footage of the Karmapa, his visits to America, and his funeral in Sikkim in 1981.
This is a hauntingly beautiful and deeply meditative film by Bae Yong-kyun, who spent 7 years making and editing the film, which is permeated by Buddhist themes and is built up around Zen koans and Zen-like dialogue.