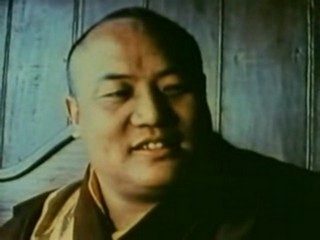 A biography of the 16th Gyalwa Karmapa, who was one of the most respected and loved Tibetan teachers of his time. It includes historical footage of the Karmapa, his visits to America, and his funeral in Sikkim in 1981.
Today is International Women's Day, and Wangari Maathai is one of the most articulate women alive at present, for nearly 40 years her voice has been heard in support of women and women's rights, the environment and sustainable development, and peace and reconciliation around the world.
For a number of years I lived in ashrams in India, before eventually retiring to Sri Lanka and ordaining. One of the things I remember most fondly about my time in the ashrams there was the Bhajan and Kirtan singing which generally took place each evening.
Having watched the rise of the Ganges in the Himalayas and its flow through the plains of India, in the final episode we see the effect the river has when it meets the Bay of Bengal and forms the largest delta system in the world.
This 2-hour retelling of the Buddha Story by acclaimed film-maker David Grubin was made for PBS with the help of prominent American Buddhists who tell the story.
The story of the river is taken up in this episode as it leaves the Himalayan foothills and enters the swamplands known as the Terai, here there are grasses that can grow 4 metres a year – so large they can even hide elephants.
Ganges is a nature documentary series for television on the natural history of the River Ganges in India and Bangladesh. As well as the animals and habitats, it also features the cultures, traditions and religions found along the river.
This is a well-researched and informative documentary about the Sacred Temple of Shri Tribhuvan Maheshwar that is now known as Banteay Srei, which stands 25km north-east of the main Angkor complex in Cambodia.
The second of these films follows Lama Pema Chodan and his 13 year old novice Thubten Tsering as they attend to the ceremonies following the death of a young family man in Ladakh.