This is a fly-on-the-wall type documentary made by Gong Jae Sung during the 90-day meditation retreat at the 10th century Baek Hung Nuns' Temple on the Palgong Mountain in Korea during 2001/2.
Four wonderful and heartfelt songs sung by the Tibetan Nun Ani Choying Drolma. The first is a music video recorded at the Swayambhunath Temple in Kathmandu, Nepal. The others were recorded live in Germany.
A romantic view of Tibetan peasant life is offered in this 1994 documentary, which focuses on the ordinary day-to-day life of the people, who are trying to eke out a living on the plateau.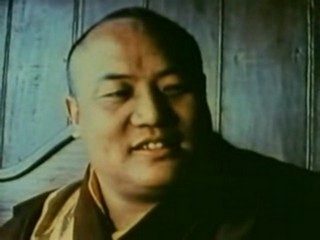 A biography of the 16th Gyalwa Karmapa, who was one of the most respected and loved Tibetan teachers of his time. It includes historical footage of the Karmapa, his visits to America, and his funeral in Sikkim in 1981.
Today is International Women's Day, and Wangari Maathai is one of the most articulate women alive at present, for nearly 40 years her voice has been heard in support of women and women's rights, the environment and sustainable development, and peace and reconciliation around the world.
This is a hauntingly beautiful and deeply meditative film by Bae Yong-kyun, who spent 7 years making and editing the film, which is permeated by Buddhist themes and is built up around Zen koans and Zen-like dialogue.
For a number of years I lived in ashrams in India, before eventually retiring to Sri Lanka and ordaining. One of the things I remember most fondly about my time in the ashrams there was the Bhajan and Kirtan singing which generally took place each evening.
Having watched the rise of the Ganges in the Himalayas and its flow through the plains of India, in the final episode we see the effect the river has when it meets the Bay of Bengal and forms the largest delta system in the world.
This 2-hour retelling of the Buddha Story by acclaimed film-maker David Grubin was made for PBS with the help of prominent American Buddhists who tell the story.