Dogora was filmed in Cambodia and focuses on the everyday life of the people: their travels, work, play and enjoyment. We see life both in the cities and in the countryside, and sometimes some very intimate pictures have been captured, particularly of the children.
This is one of the finest non-verbal films I've come across so even better that it is also connected with Buddhism, being taken at a remote Zen temple in the Japanese Alps.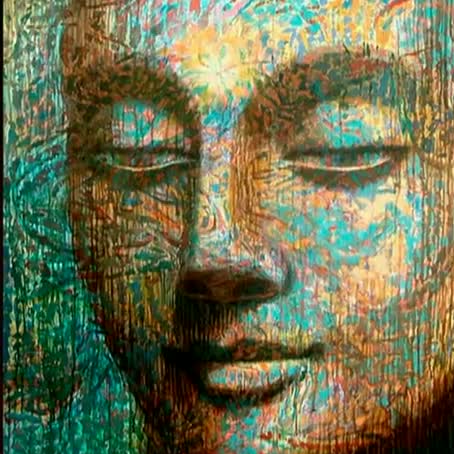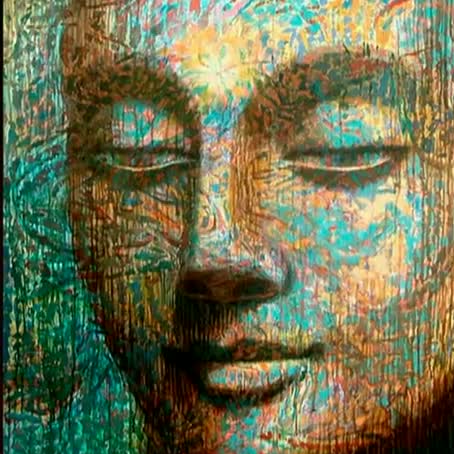 Here are some wonderful paintings by Virginia Peck of Buddha Heads. I am always happy to see artists reimagine the forms of the past, which shows that they are still alive and living in someone's imagination.
Koyaanisqatsi was made in 1983 through the combined efforts of three great artists in their own fields: Godfrey Reggio who directed the film, Ron Fricke, who was the main photographer and Philip Glass, who composed the music.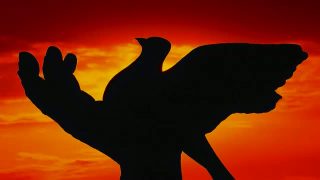 This is a wonderful rendition of the third Great Compassion Mantra as found in the Chinese tradition with some beautiful images uploaded with the victims of the Japanese Tsunami in mind.
Imagine a full-scale music video of traditional Mongolian folk artists, beautifully photographed and edited, and that is somewhere near what we have here.
Four wonderful and heartfelt songs sung by the Tibetan Nun Ani Choying Drolma. The first is a music video recorded at the Swayambhunath Temple in Kathmandu, Nepal. The others were recorded live in Germany.
For a number of years I lived in ashrams in India, before eventually retiring to Sri Lanka and ordaining. One of the things I remember most fondly about my time in the ashrams there was the Bhajan and Kirtan singing which generally took place each evening.
The silk road featured some beautiful music by someone who was barely known at the time, and who was brought to prominence by writing the haunting theme music for the series, the Japanese musician Kitaro.