Here are 10 minutes of magic on the Bansuri (Indian Bamboo Flute) from Prasad Bhandarkar, one of the leading disciples of Hari Prasad Chaurasia, accompanied by some friends on the Mood India series.
This is a wonderful evocation of the spirit of the Bodhisattva Avalokiteshwara! The performers are from the China Disabled Peoples Performance Art Troupe in Hubei, and all of the dancers are deaf and mute.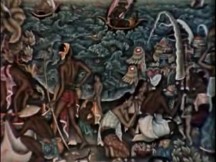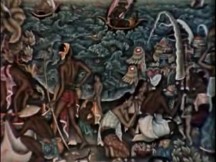 This episode is about music and dancing in the Balinese village of Peliatan, the separate items linked by an appropriately illustrative detail from Balinese paintings.
Arn Chorn-Pond was 10 years old when the Khmer Rouge come to power, he was seperated from his family, owners of a leading opera company, and therefore, like most artists, doomed.