The first of four films making a journey through the Buddhist kingdom of Bhutan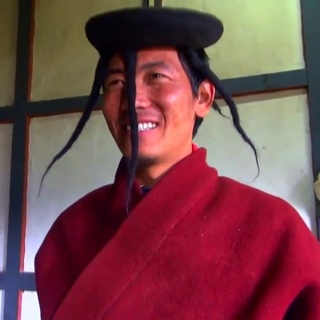 This is the first of four films made for Korean TV about the remote Buddhist kingdom of Bhutan in the eastern Himalayas. The full title of the series is Bhutan, In Search of a Celestial Kingdom, and is hosted by "History Traveler" Kwon Ki-bong.
The first film following Kwon as he crosses the border from India to Bhutan and then travels into one of the kingdom's eastern towns of Merak, which is his guide's remote and almost idyllic home town.
One good thing about Kwon is he is always willing to get his hands dirty, and as they travel along muddy roads and have to get past landslides he has plenty of time to do just that.
Eventually they arrive at Merak, a quite isolated place, not accessible by vehicles, but only by foot. There he meets the host's family, watches the village at work and play, and generally joins in with the fun.
if the video does not appear on the page, please first try reloading the page, and if that doesn't work, leave a comment so I can update the page (the comment is not published)
to see a set of stills click on the screenshot below
to see an album of stills click here