This is a 2004 National Geographic Special showing how Afgahnis have been working to save their country's heritage collections, which were seemingly either in shreds or were lost.
A very interesting talk given as part of the Aspects of Angkor series which traces the introduction of bronze work in SE Asia, and also the technologies that are involved in the work.
The second documentary in this BBC series examines the various movements that arose in photography in the first half of the 20th century by focusing on some of the representative workers in the field.
This is the first in a series of documentaries tracing the evolution and the various uses of photography, and how it has changed the way we see the world, with some wonderful early examples of the technique.
How America changed its wartime policy of not bombing civilian targets and was eventually involved in the bombing of the population at the centre of Berlin is the theme of this documentary.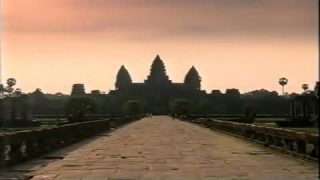 This is one of the more intelligent reviews of what we know about the Angkor civilisation that flourished in Cambodia between the 9th and 14th centuries.
A series of videos on the philosophy, art and culture of Buddhism in India by the renowned historian and photographer Benoy K Behl covering the Stupa, cave monasteries and later developments in the Himalayan Region.
This is a wonderful collection of colour and black and white film taken in Tibet during the last years of its independence, as it has been preserved by the British Film Institute.
In this last episode we first visit Kashgar, the Town of Beautiful Tiles, which is where the Silk Road meets up again, after crossing the Taklamakan desert via two different roads.