A street performances in Japan telling the story about the conversion of Angulimala.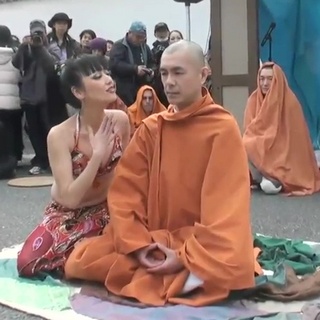 The traditional life of the Buddha retold in a street performance in Japan in 2014.
Interviews with pilgrims at the central pilgrimage site of Bodhgaya, in which they tell the story of the Buddha and his teachings.
A film about the site of the Buddha's Awakening, including its history, and people who are working and teaching there at the present day.
The first of a series of lectures on great Buddhist teachers begins with the Buddha himself.
A film retelling the traditional life of the Buddha from his birth till his parinirvana, with episodes from the lives of the disciples (Mandarin with Chinese and English subtitles).
A visit to some of the main centres associated with the Life of the Buddha.
A modern retelling of the Buddha story with illustrations from the Asian Art Museum.