A series of 29 short videos in Mandarin about the Mogao Caves, sometimes referred to as the Longest Art Gallery in the World.
A lecture about the meaning and symbolism used in Tibetan art works by Prof. Robert Thurman.
A look at the aesthetics and history of China through the collections at the Metropolitan Museum of Art in New York.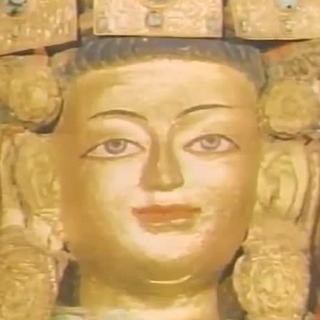 A brief visit to Kashmir, before a long look at Ladakh and its Tibetan Buddhist culture and history.
A look at the peoples in Pakistan and the history of Alexandria the Great's March across Asia, and the impact that had on Buddhism.
Zhang Daqian was a real virtuoso artist who seemed to be at home in landscape, flower and portrait painting, as well as being a master at replicas of ancient works.
This fourth lecture of Ch'an Painting looks at the appreciation of this style in Japan and concludes by examining some of the best landscape paintings.
The third in this series of discussions about Ch'an painting by James Cahill looks at Muqi's iconographic Six Persimmons painting.
A second lecture on Ch'an painting in China by the distinguished art historian James Cahill.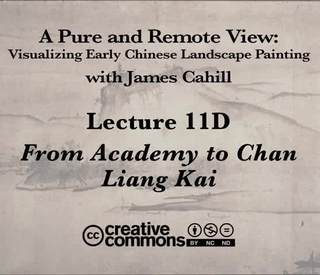 In 2010 Professor Emeritus James Cahill, one of the leading and most eminent historians of Japanese and Chinese art, made a series of films, entitled A Pure and Remote View, examining the development of Chinese painting from its beginnings up and to the middle ages. The series of 12 lectures, often split into 2, 3…