In the second series of films about radical ecological architecture we move from the States to see how it is being implemented around the world.
A series of radical films made all over the world about new ideas in building and community, and how we move away from the mess we have only recently created.
A series of videos on the philosophy, art and culture of Buddhism in India by the renowned historian and photographer Benoy K Behl covering the Stupa, cave monasteries and later developments in the Himalayan Region.
Here is an animated video in the sumi-e style of painting. The film is inspired by Toaist thought and includes drawing of the Yin and Yang symbols as well as the I-ching.
Here are 10 minutes of magic on the Bansuri (Indian Bamboo Flute) from Prasad Bhandarkar, one of the leading disciples of Hari Prasad Chaurasia, accompanied by some friends on the Mood India series.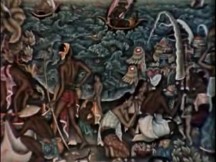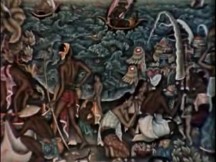 This episode is about music and dancing in the Balinese village of Peliatan, the separate items linked by an appropriately illustrative detail from Balinese paintings.