A look at the introduction of Buddhist sculptures in China and their development over the centuries.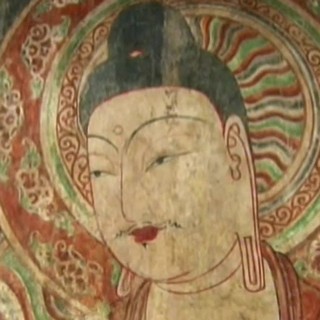 A look at the the murals of one of the thousand Buddha cave sites along the silk road (French narration, English subtitles).
The fourth of five films on treasure hunters in China looks at the ancient site of Dunhuang and how its treasures were taken away.
The last in a series of films about Buddhism reviews the development of Buddhism and its art over the past 2 millennia.
The third in a series of films about Buddhism looks at the rock cut caves of western India.
A look at the Buddhist heritage sites in the western and eastern Deccan areas of India.
A series of short films looking at various aspects of Chinese Buddhism from 2004.
A trip along the Silk Roads from east to west of Xinjiang by the travel writer Colin Thubron (English with Mandarin subtitles).