This is a candid look at the two lives of the Lelung Rinpoche: on the one hand he is one of the most revered of the the reincarnated lamas in the Tibetan tradition, recognised by the Dalai Lama and respected and revered wherever he goes. On the other hand he is an almost unknown and…
The second of Arnaud Desjardin's films about Tibetan Buddhism in which he looks more closely at the religious side of the culture, with an examination of the rites and rituals, yogic practices and meditation involved in Tantric Buddhism.
In 1964 and 1965 the French filmmaker Arnaud Desjardins gained access to the Tibetan community in exile, in the first filming of their life and culture allowed by the Dalai Lama since going into exile, which was compiled into two films which I will be showing over the next couple of weeks.
The heroic escape of Chögyam Trungpa Rimpoche and his followers from Tibet during the Chinese invasion of the country in 1959.
Four wonderful and heartfelt songs sung by the Tibetan Nun Ani Choying Drolma. The first is a music video recorded at the Swayambhunath Temple in Kathmandu, Nepal. The others were recorded live in Germany.
A romantic view of Tibetan peasant life is offered in this 1994 documentary, which focuses on the ordinary day-to-day life of the people, who are trying to eke out a living on the plateau.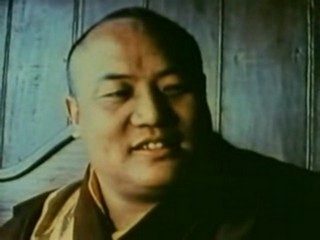 A biography of the 16th Gyalwa Karmapa, who was one of the most respected and loved Tibetan teachers of his time. It includes historical footage of the Karmapa, his visits to America, and his funeral in Sikkim in 1981.
The second of these films follows Lama Pema Chodan and his 13 year old novice Thubten Tsering as they attend to the ceremonies following the death of a young family man in Ladakh.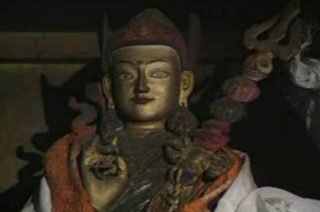 This is the first of a sensitive two-part documentary showing how death and dying is contextualised in the traditional Buddhist culture in Ladakh.