This is a candid look at the two lives of the Lelung Rinpoche: on the one hand he is one of the most revered of the the reincarnated lamas in the Tibetan tradition, recognised by the Dalai Lama and respected and revered wherever he goes.
On the other hand he is an almost unknown and anonymous teacher living in a garden shed in his disciple Connie Ducek's back garden with a handful of disciples in suburban Ruislip in London. The tension between living these two very different lives out, is what makes this rather off-beat documentary interesting.
The Lelung Rinpoche, however, has an important task to fulfil, and an urgent one at that: to try and preserve the teachings of his school before they are lost forever. To this end he travels first to India to meet with the Head of the Gelugpa sect, who warns him that the old lamas who carry the teachings are dying out in Tibet. He also meets with the then Prime Minister of the Tibetan Govt. in Exile, Ven. Samdhong Rinpoche who gives him his blessing for his quest.
He then manages to travel to Mongolia, which follows the Tibetan tradition, and where a revival of the teaching is in progress, finally recovering after years of Communist supression. At least one of the Lelung lamas was active in this area, and he does in fact manage to discover some of the teachings that has been hidden away in the monasteries to protect them.
His next trip to Beijing, though, hoping to get a visa for Tibet is unsuccessful as the authorities there will not grant his request.
Meanwhile back in Ruislip his supporters have managed to open a charity shop to host his teachings and raise some support for his activities. It appears at the end that he will have to abandon his life in England, which leads to some soul-searching by his devotees, but his greater mission must prevail.
The film is a slice of life, and rather inconclusive, and one wonders what becomes not only of Rinpoche, but also of his erstwhile disciples. It serves to highlight, however, some of the ambiguities facing those teachers in the Buddhist tradition who find themselves at the forefront in bringing the teachings to the West, where their position and authority is unrecognised and they can take nothing for granted.
if this video is no longer available please leave a comment so I can update the page
(the comment is not published)
Some Stills from the Documentary

Lelung Rinpoche in London

Lelung Dharma Center, Ruislip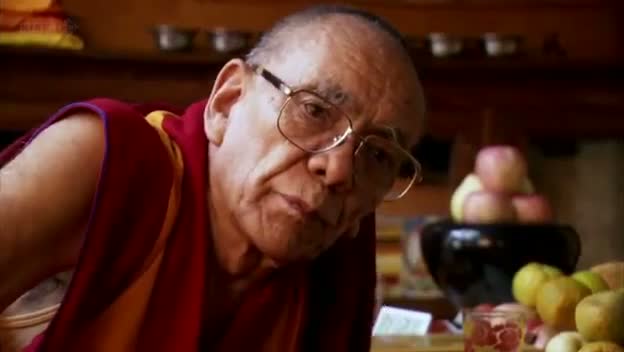 The Ganden Tripa

Dharamasala

Samdhong Rinpoche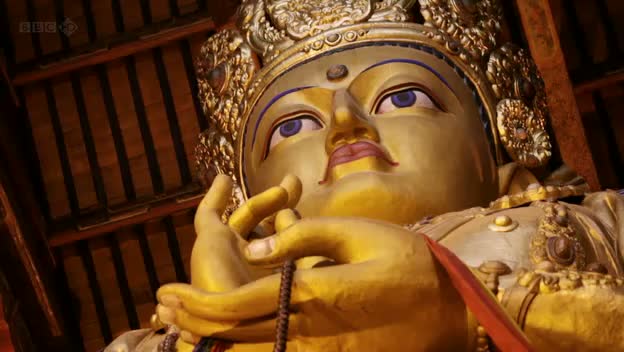 Buddha in Mongolia