The first programme in a series of documentaries about the peoples, cultures and environment that are found along the Mekong river.
A report on the effects that increased tourism due to gaining World Heritage status is having on SE Asian cultural sites, both living and historic, by Alea Callan.
Documentary film about the introduction of the Goenka Vipassana system into the American prison service.
The final part of this series looks at reincarnation and assesses the evidence for past life recall.
Documentary following Santeri Ahola on his trip to Thailand where he hopes to ordain as a Buddhist Monk.
Three videos by Jörg Dittmar made over a period of about a decade based on the teachings of Pra Acharn Tippakorn Sukhito
Recollections of an impressive event in Anuradhapura, Sri Lanka in 2004, and a video of a similar occasion from 2009.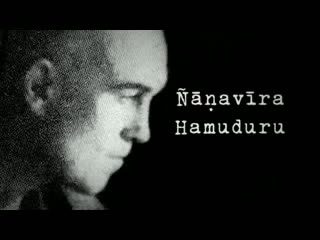 This is a short documentary about the influential English monk Ven. Ña?avira,
A 40-minute film covering the history and culture of Sri Lanka, and looking at the ancient capital of Anuradhapura, and moving on to Ritigala, Polonnaruwa, Sigiriya and finally the Temple of the Tooth in Kandy.