A film looking at the preparatory steps in becoming a Buddhist monk in the Thai tradition.
A look at the daily life of young novices in this monastery in northern Thailand.
A non-narrative film observing a group of monks on a walking pilgrimage in North Thailand.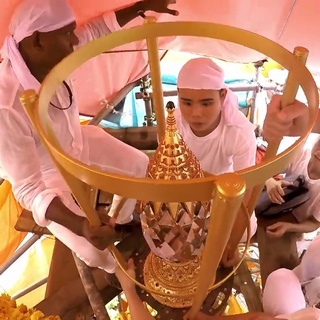 A record of the replacement of the crystal pinnacle at the Ruwanweli Seya in Anuradhapura.
A look at the life and thoughts of a young Thai meditation teacher.
A short film about the ancient capital of the Thai kingdom of Sukhothai which flourished from the 13th-16th centuries.
A film about the culture, history and religions of Vietnam, with special emphasis on Buddhism and Thich Nhat Hanh.
A film from 2003 which looks at the establishment of Buddhism in NZ from a number of different angles.