In 1964 and 1965 the French filmmaker Arnaud Desjardins gained access to the Tibetan community in exile, in the first filming of their life and culture allowed by the Dalai Lama since going into exile, which was compiled into two films which I will be showing over the next couple of weeks.
A romantic view of Tibetan peasant life is offered in this 1994 documentary, which focuses on the ordinary day-to-day life of the people, who are trying to eke out a living on the plateau.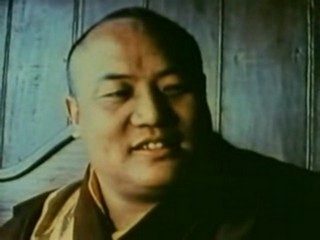 A biography of the 16th Gyalwa Karmapa, who was one of the most respected and loved Tibetan teachers of his time. It includes historical footage of the Karmapa, his visits to America, and his funeral in Sikkim in 1981.