A visit to the Thunder Dragon Kingdom of Bhutan to see its culture, customs and temples.
A guide around Lhasa, the ancient capital of Tibet, to see its main attractions, including many temples and monasteries.
A film covering the epic journey of the Chinese pilgrim Xuan Zang to India, and his return to China where he became one of the most successful translators of Sanskrit texts.
An excellent film made by ASI about the great Buddhist monastery that flourished in India from around the 5th-12th centuries.
Four videos from Tibet in the Amazing Places series covering monasteries in remote areas of Tibet.
A journey through the early form of Buddhism as practised in Sri Lanka, with Ven Ananda Maitreya as our guide.
A short film following monks through their daily life in Myanmar.
A short film from the BBC faith series Believe it or Not taken at Chithurst Buddhist Monastery in 1985, showing the ordination of Anagarika Alan (Ven Vipassi), and featuring interviews with Ajahn Sumedho.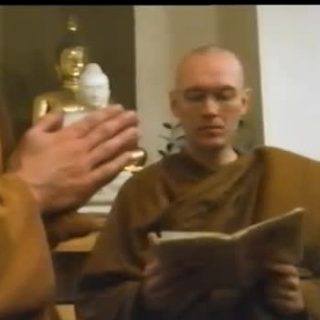 A look at Aruna Ratanagiri monastery in Harnham, northern England in the late 80s, under the leadership at that time of Ajahn Pabhakaro.