A documentary on the revival of Tipitaka chanting in modern times and a recording of some chanting from the festival in Kandy, Sri Lanka.
Recollections of an impressive event in Anuradhapura, Sri Lanka in 2004, and a video of a similar occasion from 2009.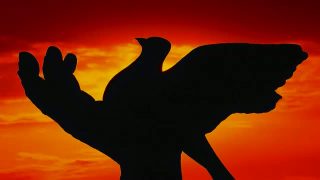 This is a wonderful rendition of the third Great Compassion Mantra as found in the Chinese tradition with some beautiful images uploaded with the victims of the Japanese Tsunami in mind.
For a number of years I lived in ashrams in India, before eventually retiring to Sri Lanka and ordaining. One of the things I remember most fondly about my time in the ashrams there was the Bhajan and Kirtan singing which generally took place each evening.