A look at the clothing displayed in the Mogao Caves, and the influence it is having on modern fashion design.
A look at the thousands of musical instruments depicted in the murals at the Mogoa Caves
A look at the whirling dances depicted in the Dunhuang Mogoa Caves and how they have been recreated in contemporary China.
A look at how depictions of musicians playing the pipa in the Dunhuang Mogoa Caves have influenced contemporary art.
A look at the apsaras in the Dunhuang Mogao Caves and their influence on contemporary art.
A series of 29 short videos in Mandarin about the Mogao Caves, sometimes referred to as the Longest Art Gallery in the World.
The explorations made in the Turpan area of Xinjiang by the German Archeologist Albert Von Le Coq at the beginning of the 20th century (mainly English, with some subtitles).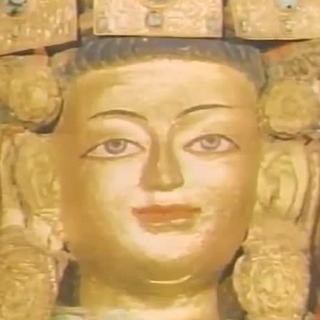 A brief visit to Kashmir, before a long look at Ladakh and its Tibetan Buddhist culture and history.
Zhang Daqian was a real virtuoso artist who seemed to be at home in landscape, flower and portrait painting, as well as being a master at replicas of ancient works.