A short look at the former capital of Mongolia and at one of its most magnificent temples.
The introduction of vipassanā meditation into prisons in Mongolia in 2014-5.
A look at the life and culture inside and around the Mongolian capital of Ulaanbaatar.
A film about a reincarnate Tibetan lama as he struggles to balance his commitments to his western disciples and the need to preserve his lineage's teachings.
A report from 1991 on the devastating purge of Buddhism and its adherents in Mongolia during the communist period.
First of two films about traditional communities and the impact global warming is having on their life-style and the changes they are having to make to survive in the new realities.
Two documentaries from Russia Today about Buddhist regions of the country, the one is the farthest west Buddhism was established in pre-modern times, and the other the farthest north.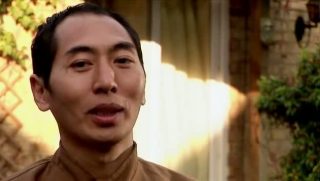 This is a candid look at the two lives of the Lelung Rinpoche: on the one hand he is one of the most revered of the the reincarnated lamas in the Tibetan tradition, recognised by the Dalai Lama and respected and revered wherever he goes. On the other hand he is an almost unknown and…
Imagine a full-scale music video of traditional Mongolian folk artists, beautifully photographed and edited, and that is somewhere near what we have here.
The plot is about a family of nomadic shepherds in the Gobi desert trying to save the life of a rare white bactrian camel calf after it was rejected by its mother.