The beginnings of the Thai Forest Tradition in Canada is explained in this presentation.
A film following a western monk and his lifestyle in the Thai forest monastery, Wat Pa Nanachat, in the 1990s.
A short film from the BBC faith series Believe it or Not taken at Chithurst Buddhist Monastery in 1985, showing the ordination of Anagarika Alan (Ven Vipassi), and featuring interviews with Ajahn Sumedho.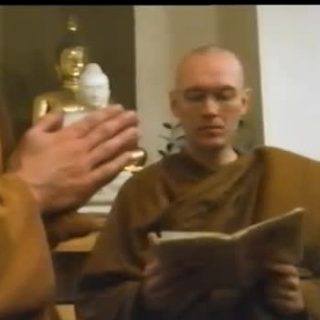 A look at Aruna Ratanagiri monastery in Harnham, northern England in the late 80s, under the leadership at that time of Ajahn Pabhakaro.
A short film from 1977 looking at Ajahn Chah and Wat Pah Pong in northern Thailand.
A very interesting film from 1979 looking at Western monks living in Thailand, including some who went on to become famous.