A look at the introduction of Buddhist sculptures in China and their development over the centuries.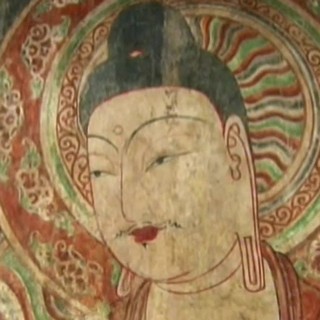 A look at the the murals of one of the thousand Buddha cave sites along the silk road (French narration, English subtitles).
A film looking at the connected lives of Aurel Stein and Xuan Zang.
The fourth of five films from NHK about the western end of the Silk Road, this one looks at Kyrgyzstan and Uzbekistan.
A trip along the Silk Roads from east to west of Xinjiang by the travel writer Colin Thubron (English with Mandarin subtitles).
First of four documentaries about eminent Buddhists in the old Chinese capital city (Mandarin, with English subtitles)
An investigation into the lost Buddhist kingdom of Kucha in Central Asia.
India's relations with, and influence upon, the great cultures in south-east and northern Asia.
The third and fourth films tracing the life of the famous Chinese Buddhist scholar monk Fa Xian, and his journey to India in search of Vinaya texts.