A look at the beautiful island of Bali in Indonesia and its culture and religious heritage.
Two non-verbal videos from Indonesia in the Amazing Places series covering Borobudur and Bali.
A film made ten years after the other Ring of Fire films reflecting on the changes that have taken place to the people and the country.
The fourth film following the Blair brothers as they travel in remote parts of Indonesia in the 1970s.
A trip through the magical worlds of Java, Bali and Sulawesi in the 1970s.
On the second leg of their journey through Indonesia the Blair brothers visit Komodo, Sumba, Papua New Guinea and Bali.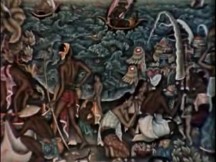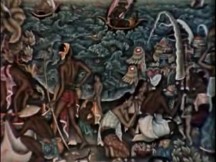 This episode is about music and dancing in the Balinese village of Peliatan, the separate items linked by an appropriately illustrative detail from Balinese paintings.
The second episode in this documentary series from 1969 covers the animistic rituals and festivals of Bali, officially Hindu, but with origins in ancient ceremonials practised long before Hinduism came to the island.
This is the first in a 3-part series about Bali made by David Attenborough in 1969. This episode is a general introduction to Bali, its people and their varied arts.