A look at what happens to people who die without any obvious next of kin to see to their disposal.
The effect seeing Earth from space has had on various people who experienced it for themselves.
This film from Sri Lanka is about a nun who acts out of compassion and is banished from her nunnery (Sinhala with English Subtitles).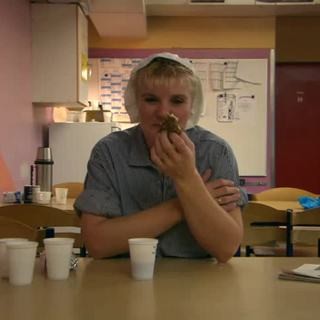 This non-verbal documentary about factory farming in Europe says a lot more than words could ever achieve.
A film about the environmental effects of the exploitation of the tar sands in Alberta, Canada, believed to be the largest deposit of oil in the world.
This film, made in 2001 by Stephanie Black, explores the effect that the International Monetary Fund (IMF) has on poor countries by forcing them into globilisation.
This is one of the first documentaries that tackles the problem of nuclear waste, which is a by-product of the energy production process. The waste is highly radioactive and is expected to be so for at least 100,000 years.
Today is International Women's Day, and Wangari Maathai is one of the most articulate women alive at present, for nearly 40 years her voice has been heard in support of women and women's rights, the environment and sustainable development, and peace and reconciliation around the world.