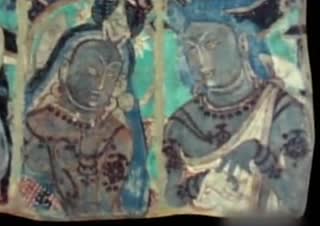 Sections seven to nine from a three-hour documentary on the Buddhist Silk Road kingdom of Kucha made by CCTV.
A series of short films looking at various aspects of Chinese Buddhism from 2004.
A record of hang gliding flights made amongst some of the highest mountains on earth.
The first of a series of lectures on great Buddhist teachers begins with the Buddha himself.
A short film centered around the temple, statues and other remains at Kushinagar, India where the Buddha attained Final Nibbana.
A film from Chinese TV about the monitoring and preservation of their cultural relics, particularly this famous pagoda in Xi'an.
A look at the founding, history, importance and daily life of the first Buddhist Temple in China (Mandarin with English subtitles).
An account of the various expeditions led by the great Hungarian explorer Aurel Stein in Central Asia, which were significant for Buddhist history (mainly English, with some subtitles).
In this last episode we first visit Kashgar, the Town of Beautiful Tiles, which is where the Silk Road meets up again, after crossing the Taklamakan desert via two different roads.