A video from Laos in the Amazing Places series covering temples and caves in the area of Luang Prabang.
Two non-verbal videos from Indonesia in the Amazing Places series covering Borobudur and Bali.
A non-verbal film filmed at many locations around the world, including many iconic sites in south and south-east Asia.
Three short non-verbal videos from China featuring the Yungang Grottoes, the Leshan Giant Buddha statue, and shrines on Mt. Emei.
A look at the life of Sri Lankan novice monks from dawn to bedtime taking in various activities during the day including chanting, meditating and learning.
A very influential non-verbal film by Ron Fricke looking at Tribal and ritualised cultures and their descendants in the modern world.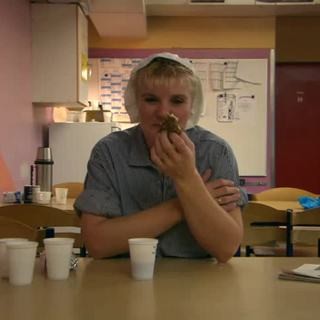 This non-verbal documentary about factory farming in Europe says a lot more than words could ever achieve.
Non-verbal film about Planet Earth by Jennifer Athena Galatis having footage from space, time lapse sequences, monastic dances, undersea footage and sequences shot in shopping malls.
Non-verbal film about the exploitation of the forests of Indonesia and the devastating effect that is having on the wildlife.