An account of the various expeditions led by the great Hungarian explorer Aurel Stein in Central Asia, which were significant for Buddhist history (mainly English, with some subtitles).
A film looking at the connected lives of Aurel Stein and Xuan Zang.
There is very little archeology or art in this episode. The expedition flies over the desert in search of the ruins at Dan-dan Oilik, which was visited by Aurel Stein, but fails to find it as it had been covered by the desert at the time.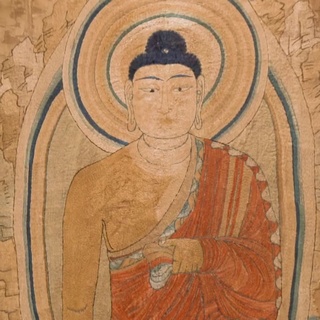 A look at how a large scale tapestry of the Buddha is preserved at the British Museum.
The second of five films tracing an Indian expedition along the Silk Road in which they seek for the Buddhist sites along the route.
A look at the magnificent art works in the Mogao Caves near Dunhuang, the first of the great grottoes built in China (English narration with Mandarin subtitles).
These two episodes cover the last years of Xuanzang's sojourn in Nalanda, his great debates, and eventually his departure, and return across the Silk Road to the China of the Tang Dynasty.
This episode sees the expedition crossing the southern route of the Taklamakan desert, which in the Uighar language means the place from which no living thing returns.
Tomorrow I start posting the 12-part Silk Road series. I found this series about 2 years ago, and have watched it all the way through three times by now, and individual episodes at other times.