The Emperor requests Xuanzang to write his Records of the Western World and he gains partonage to start his translation work. He translates some of the most voluminous of the Mahayana works, but eventually his health deteriorates and he passes away.
These two episodes cover the last years of Xuanzang's sojourn in Nalanda, his great debates, and eventually his departure, and return across the Silk Road to the China of the Tang Dynasty.
Xuanzang travels down through India and eventually reaches Nalanda, where he is to stay for 10 years in all. Much information about the foundation of Buddhism, its propogatation under King Asoka, and the glories of Nalanda.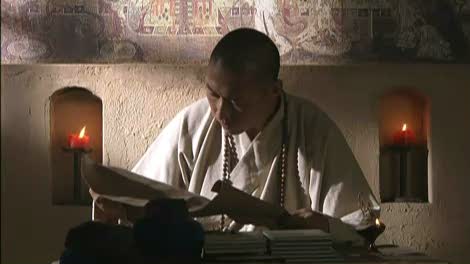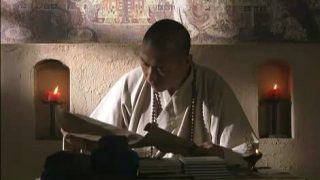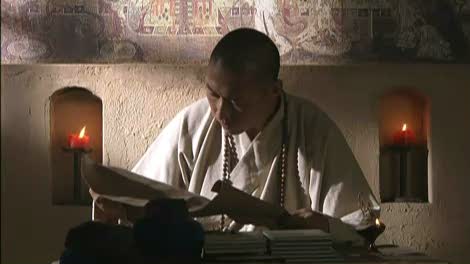 In these episodes Xuanzang crosses Central Asia and makes his way down through what is now Afghanistan and eventually on into Kashmir, where he spent the next two years studying.
In these episodes Xuanzang reaches Gaochang, where he is welcomed by the King. He crosses the dangerous Yanqi and spends a few months in Kuch, before crossing over the Pamir and emerging into Central Asia, with only half his original party left.
These episodes narrate the birth of Xuanzang and his childhood, his ordination, search for the true Dharma, and his meeting with the Indian monk Prabhakaramitra, and the beginning of his journey to India.
The Journey of Xuanzang is a lavishly illustrated 12-part biography of the great Chinese traveler and translator Xuanzang, based on Records of the Western World and A Biography of the Tripitaka Master.
A shortened version of Fo Gaung Shan's long video biography of the great Tang Dynasty monk Xuanzang (Mandarin with English and Mandarin subtitles).